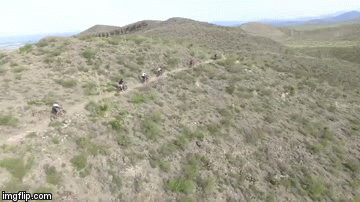 "Perceive the majestic city of El Paso as mountain bikers traverse the rugged desert terrain that forms the heart of our city – The Franklin Mountains!"
El Paso filmmaker Devin Cuevas has released his latest video on YouTube. It shows a (pretty much never before seen) view of the trails. The Franklin Mountains are home to about 27,000 acres, or about 40 square miles and provides more than 100 miles of trails.
The video features two of the most popular trails: Lower Sunset Trail  and Lost Dog Trails. The Franklin Mountain State Park is open to the public daily, gates open 8 a.m. – 5 p.m. From the first Saturday in April to the third Saturday in September, the Tom Mays Unit gate is open on weekends only 6:30 a.m. – 8 p.m. Fore more information, see relevant links below the video.
Watch: The Franklins – Mountain Biking