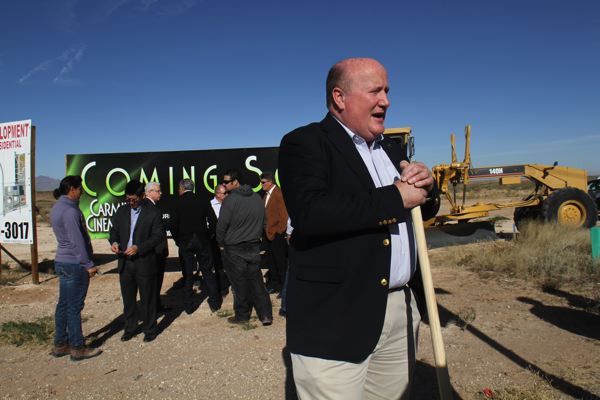 Plans for a new 13-theater complex in far east El Paso have been canceled.
According to the El Paso Times, developers failed to provide water and sewer lines to the area, delaying construction.
"Delays in (getting) infrastructure really hurt the project," Terrell Mayton, a spokesman at Carmike's headquarters in Columbus, Ga.," said today. "It was going to take too long to start construction of the theater," reported the El Paso Times.
A ground breaking ceremony was held last November, however construction never began. According to a press release, the theater would have featured 13 screens with total seating for over 2,800 guests and would have been highlighted by a state-of-theart "BIGD" auditorium, Carmike's acclaimed premium theatre environment. It would have been an anchor tenant of a 230 acre multi-use planned development to be constructed at the northeast corner of Montana Avenue (US 62) and Loop 375.
A 14-screen Cinemark theater is currently under construction about a mile away.
Photo: Melody Parra / El Paso Inc.